President Joe Biden last week met with Caribbean Community leaders and the President of the Dominican Republic, Luis Rodolfo Abinader Coronaon the sidelines of the Summit of the Americas and based on official White House read out, the region's perennial 'beef' with the US about its continued harassment of Cuba did not make the agenda.
The two sides looked at a series of issues including climate change mitigation, human trafficking, a lack of access to concessional financing, food security and private sector collaboration among other topics. Vice President Kamala Harris was also present.
Despite the fact that there was no mention of how the region feels about American relations with Cuba at the meting, several leaders had used the opportunity of open plenary sessions in California to lambast Washington for its continued persecution of Cuba, which recently celebrated 50 unbroken years of diplomatic relations with CARICOM member states.
"It's wrong that Cuba and Venezuela and Nicaragua are not here," Barbadian Prime Minister Mia Mottley said, adding that "we need to speak to those with whom we disagree. Those countries must equally recognize that you cannot want to fully participate if you're not prepared equally to engage and to see progress, and the simple priority must be people, not ideology," Mottley said.
Current CARICOM Chaiman and Belizean Prime Minister, John Briceno also lashed out at the US for excluding the three, arguing that such a move by Washington is unforgivable. He was uncharacterically strident during his presentation.
"It is incomprehensible that we would isolate countries of the Americas which have provided strong leadership and contributed to the hemisphere on the critical issues of our time. Cuba has provided consistent, unmatched cooperation in health to almost two-thirds of the countries in this hemisphere including Belize. The illegal blockade against Cuba is an affront to humanity. It continues to cause untold suffering. It is inconsistent with our values. In fact, it is un-American," an unusually forceful Briceno said.
He said Belize rejects the power of any single nation to impose exclusions. We assert, unequivocally, that the principle of inclusivity must be the touchstone of all future summits. Geography, not politics, defines the Americas. The time has come, Mr. President, to lift the blockade and to build bonds of friendship with the people of Cuba. Similarly, Venezuela has done so much toward energy security for the Caribbean region through its innovative financing programs. Venezuela's absence is unforgivable," he said.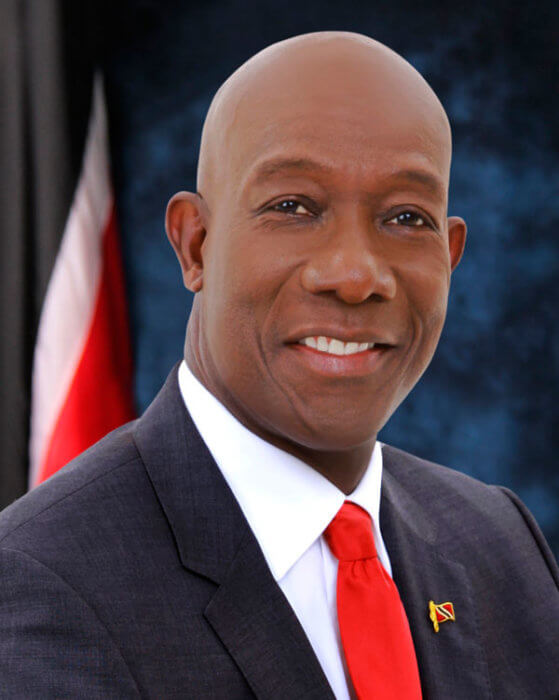 Trinidad's Prime Minister, Keith Rowley, like most of the leaders who had attended the summit, also weighed in on the exclusion of the three. He called for the removal of sanctions against Cuba and Venezuela. He said Trinidad had made the cut at all of the summits since the first in Miami in 1994 and even hosted the 2009 version as one of the smallest nations in the hemisphere to do so.
"We know that small does not mean insignificant. What we wish for ourselves we wish for others. And as a proud member of Caricom, we hope that such respect and regard would be afforded to all states within the hemisphere including Cuba and Venezuela."
CARICOM states had railed against plans by the US to exclude the three in the lead up to last week, but most were represented either by heads, foreign ministers or other cabinet level personnel. Radical Vincentian Prime Minister Ralph Gonsalves, whose country has benefitted from substantial Venezuelan economic and financial largesse including favorable debt treatment and concessional oil arrangements, boycotted the summit altogether, maintaining his stance that American had a right to invite all and exclude none.